Department of National Accounts and Macro-economic Indicators Statistics
Suleymanov Nuru Jafar - Department of National Accounts and Macro-economic Indicators Statistics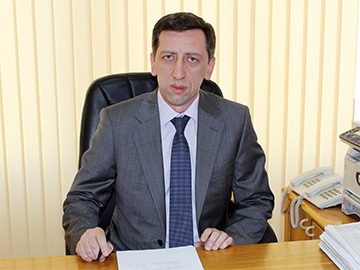 Head of Department
Telephone:
538-74-50
e-mail:
nuru.suleymanov@stat.gov.az
Suleymanov Nuru was born on 17 November, 1970 in Azerbaijan (Baku city). In 1993 he graduated from Azerbaijan State Oil Academy. In the period of 1993-2000 he worked as a First Grade Economist, an Economist, a Leading Economist and a Chief Economist in the State Statistical Committee of the Republic of Azerbaijan.
He works as a Head of Department of National Accounts and Macro-economic Indicators Statistics since 2000. He is a counselor of civil service. Nuru Suleymanov is married and has two children.
Activity Direction of the Department:
-to provide implementation of official statistics on national accounts, finance and bank statistics;
-to provide timely collection of statistical data and compliance of those with the social-economic processes in the country;
-to prepare indicators characterizing social-economic development of regions and present to the relevant institutions.